Dayton REALTORS® is pleased to announce the slate of candidates for the upcoming election for the Board of Directors and Treasurer for the term commencing January 1, 2024. Voting for these candidates begins Wednesday, October 18 and will conclude on Wednesday, October 25 at midnight. The results of the election will be announced at our annual Membership Appreciation event on Thursday, October 26.
---
---
Deborah Sasser
---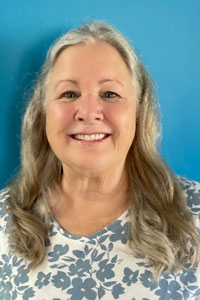 Deborah is a broker for Keller Williams Advisors and has been involved in the local REALTOR® association and community organizations since 2003.  She has been active in the Dayton & Ohio REALTORS® associations since 2007 as a member and chairperson of several committees and served 9 years on the Board of Directors.  In 2009 Deborah was elected president of the Women's Council of REALTORS® and in 2013 was awarded the REALTOR® of the Year for DABR.  Deborah is a Sterling R investor in RPAC. In addition to her work as a REALTOR®, Deborah was recognized for her ability to train and motivate others and teaches real estate pre-license courses at Hondros. The Treasurer is a vital member of the association's management team and if elected, Deborah will work to ensure that the association's finances are sound, and that the association is able to achieve its goals. Deborah committed her real estate career to encouraging and supporting her peers to provide professional, client centric real estate services, and will continue this during her service as Treasurer.
---
Barbara Waddell
---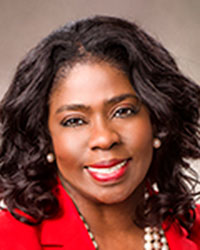 I grew up in a military family.  After attending Sinclair and Wright State, I worked in Sales/Marketing as a Trainer and Regional Sales Rep before finding my passion in real estate.  For the past 23 years I have sold both residential and commercial real estate.  I have served on almost every committee and task force of Dayton Realtors®; Community Services, DARPAC Fund Raising, Government Affairs, Grievance, Legislative/RPAC, Membership Services,  Professional Standards, Recognition and Strategic Planning - not to mention the  Golf and Holiday Reception Task Forces.  As a Major Investor for RPAC I was recently inducted into the RPAC Hall of Honor. A Dayton REALTORS® Director for four years, from 2018-2022, I also served as an Ohio REALTORS® Director. Now I am ready, prepared, able and excited to serve as your 2024 Treasurer.  I know the issues and challenges facing our industry; and I will strive to involve every member in working towards solutions.
---
Joe Willen
---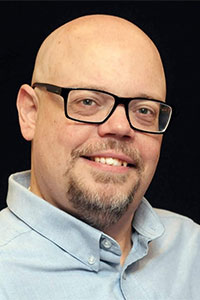 Joe Willen has been a licensed REALTOR® and member of Dayton REALTORS® since 2006. He has served the Association on numerous committees over the years including Government Affairs (Legislative/RPAC), Membership Services, New REALTOR® Forum, YPN, Special Events, and Professional Development. For the past four years he has had the great honor of serving on the Board of Directors. As a Director, Joe has made it his mission to do what is best for the membership as a whole. He feels that every agent should have an opportunity for their voice to be heard. He has listened and brought those concerns to the Board. There are many challenges facing our industry today. This is a time when leadership and experience matter. Joe's reasoned approach to problem-solving has been an asset to Dayton REALTORS® as a Director. He looks forward to continuing to serve you as Treasurer in 2024.
Director Candidates (vote for up to 3)
---
Rhonda Chambal
---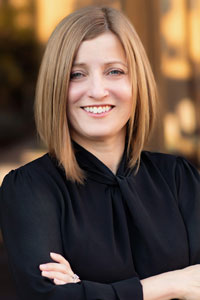 Rhonda Chambal, President of Irongate Inc., REALTORS®, jumped into this business in 2009 and hasn't looked back! With a BS in Mass Communication from Miami University and previous experience as a computer programmer, she quickly launched a successful real estate career – earning her local, state, and national recognition. Rhonda believes involvement at the board level is important and has participated in the MLS, Forms, and Grievance committees. Always up for a challenge, Rhonda became co-owner of Irongate in 2021. In this role, she provides agents with the tools and knowledge they need to be successful while maintaining a high standard of professionalism. As a Director for Dayton REALTORS®, she will rely upon this same no-nonsense approach, ensuring decisions are being made with the impact on agents as the primary consideration. In addition, Rhonda's experience as both an agent and brokerage owner put her in a unique position to see all sides of issues. With your support, she's hoping to shape future DR policies with the goals of removing obstacles for agents and promoting homeownership!
---
Heidi Menke
---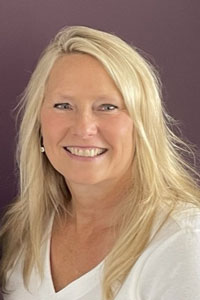 Heidi is the right person you want on the Board of Directors! Known for her light-hearted personality, she's also known for her pragmatic and fair-minded approach to problem solving. Heidi began a career as a pharmaceutical representative for veterinarians after graduating from The Ohio State University. The position required polishing communication skills while reinforcing the rewards of a self-starting profession. After the company was purchased, a family friend suggested Heidi consider becoming a REALTOR®.  Six months later, Heidi embarked on what would become her career of 30 years & counting. Heidi chose to always push herself and embrace new experiences and professional development, earning her GRI, MRP, CRS and broker's license over the course of her career. In addition to personal development, Heidi chose to represent her colleagues serving on numerous Dayton REALTORS® committees including Forms, Grievance, MLS (Vice-Chair), Professional Development, Membership, Housing Opportunities, Equal Opportunity & Diversity, 5 years on the DR Golf Outing, chairing the committee in 2021 & 2022, and as an Ohio Director.
---
Jeff Owens
---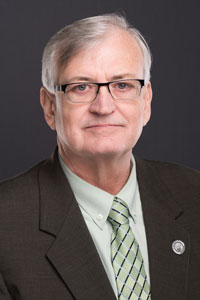 The expectation of REALTORS® are changing at lightning speed, we need someone who is watching the trends and can help keep Dayton REALTORS®, all REALTORS® no matter the size or location, in front of them. Jeff Owens experience comes from more then 30 Years as a REALTOR®, Serving on REALTOR® Associations the entire time. His Service experience includes Local, State and National Realtor Associations,  As a Director and serving on the Finance and  MLS member at Dayton REALTORS®. He is also a member of the National MLS committee, Several state committees, Columbus MLS Director, Member of Delaware Board of REALTORS® and Past President, Member of the Lancaster Board of REALTORS® and Current MLS Treasurer, Member of the Richmond (Indiana) Association of REALTORS® and current director. Jeff would like to work for the membership as a Director of Dayton REALTORS®. Bringing in information to use the wide scope of information he is exposed to from his involvement at Local, NAR and Ohio REALTORS®.
---
Mark Ryan
---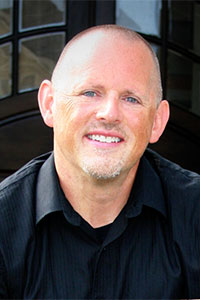 Mark Ryan, Broker, CRS, ABR, CHLMS, MCNE, began his career in 2003 after years of management experience before moving into the mortgage industry, then real estate.  Mark has been active with the board, serving on many committees over the years.  Mark has a passion for learning, education and training to offer the highest level of service for clients and looks to bring this same passion to helping make the Dayton REALTORS® organization the best it can be. Mark has his mind on a key issue involving the membership: Our ability as an organization to respond to the possible change in our industry with the pending lawsuits. Having helped hundreds and hundreds of buyers over the years using an exclusive buyer representation agreement he has the knowledge and experience to assist Dayton REALTORS® prepare for possible changes coming.  Bringing his business/MBA studies and years of management, the goal is to represent all brokerages/agents with the interests of the organization as a whole as the main focus at all times.
---
Missy Sansabrino
---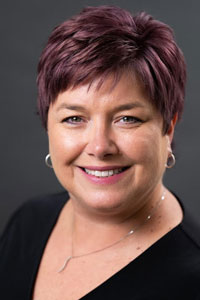 Missy is a Managing Partner and the Director of Education with the Dayton Real Estate Crush team.  As the Chair of the Professional Development Committee, she is passionate about elevating the professionalism and collaboration of the members in our industry. She also serves on the Special Events Committee and has served on the Government Affairs Committee. At the State level, she serves as an Ohio REALTORS® Director and a member of the Ohio Professional Development Committee. She is a proud Major Investor with RPAC and will be part of the Presidents Circle this year. Missy focused on building her leadership skills through the Women's Council of REALTORS®, Dayton network where she is a 2 term Past President. After graduating from the Ohio REALTORS® Leadership Academy program in 2022 she set the goal to take her leadership to the next level. Missy would be honored to represent, and advocate for, all Dayton REALTORS® as a member of the Board of Directors and would greatly appreciate the consideration of your vote.
---
Robert Whigham
---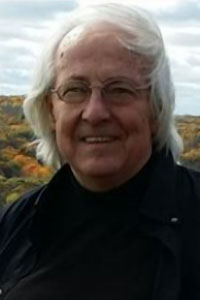 Bob Whigham, an Ohio native, is an adventurous lifelong learner. He graduated from Nettie Lee Roth high school, pursued degrees from Sinclair Community College and Wright State University, and delved into sporadic history studies at the University of Dayton. Bob served six years in the U.S. Navy, deploying to 17 countries, before becoming a General Manager in a respected Japanese manufacturing company. An inactive CPA, he thrived as a real estate investor with his wife Sue for two decades. For the past 20 years, Bob has been a full-time REALTOR® in southwest Ohio, sharing his warmth and expertise with clients. He enjoys exploring historical sites, engaging with the community, and cherishing moments with Sue, family, and friends. Bob Whigham is an inspiring figure with a love for adventure and a positive impact on others.
---
Kim Williams
---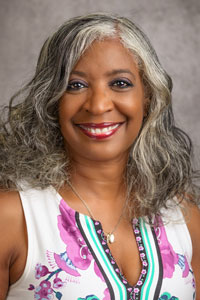 Kim Monique Williams is a real estate professional with over 30 years' experience in the Dayton housing market. She has relevant experience in almost every aspect of the home buying/selling process, and a wealth of knowledge and resources to help first time home buyers, and buyers/sellers upsize or downsize when the time comes! Kim previously owned a credit counseling/education small business and has had a successful career as a residential loan officer, housing manager and marketing manager. Kim has enjoyed being a REALTOR® for over 13 years and delights in walking through the buying/selling process together with her clients! Currently, Kim is the president of the Greater Dayton Realtist Association whose focus is increasing the homeownership rates in the Black community through education, advocacy, and service. She is also the Chairperson of the Diversity, Equity & Inclusion committee for Dayton REALTORS®. Kim is very active in her church as a Sunday School teacher and Pathway Ministry Leader. Kim is married to Todd and together they share three grown children, 11 grandchildren and 1 great-granddaughter!
Small Brokerage Director Candidates (vote for up to 1)
---
Bernadette Gerren
---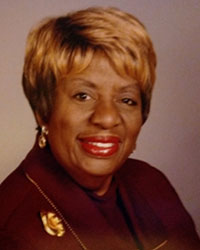 Bernadette Gerren, Principal Broker, Premier Professionals Realty has provided stellar real estate services for many years. Ms. Bernadette serves as a Certified HUD Housing Counselor, Branch Manager, NID-HCA Trotwood and has a true passion for this advocacy work of serving the underserved and the unserved. She has shown herself as a dedicated real estate Broker as well as a savvy businesswoman and stands on the premise that every voice must be heard. Currently serving as Ohio REALTORS® Director, Ms. Gerren was the selectee for the 2021 Broker of the Year Award for Dayton REALTORS®. Ms. Bernadette Gerren has consistently volunteered and been appointed to committees including Diversity, Equity & Inclusion; Grievance & Professional Standards; Bylaws and Policies Procedures Task Force; Realtor Political Liaison; Credentials Task Force; Government Affairs; Finance Committee; Global Alliance; Community Service; Golf Reception and Holiday Reception. Additionally, Ms. Gerren proudly holds lifetime memberships to the Dayton Urban League, the NAACP Dayton Chapter as well as standing as a founding Board of Director for the Miami Valley Fair Housing Center.
---
Lisa Harlan
---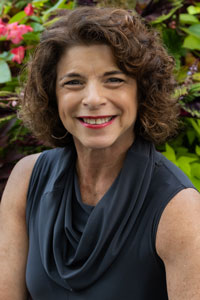 Lisa has been licensed since 2011 and a broker since 2014. She is principle broker of a small brokerage, which allows her to touch all aspects of running a business. Her passion is delivering excellent customer service and strongly feels that doing the right thing for clients surpasses earning a commission check. Lisa has served on many boards in the community and beyond including Dayton Art Institute Associate Board, Dayton Children's Women's Board, American Diabetes Association, Beth Jacob Synagogue, and Purdue Parent Advisory Board. Lisa has served in executive board positions on a large majority of these boards, allowing her to bring a wide breadth of leadership experience to Dayton REALTORS®. As DARPAC chair, she introduced innovative ideas to events and achieved record breaking results. Lisa wishes to bring this "out of the box" thinking and perspective to the Small Brokerage Director position. She feels that it's important to be a voice for all REALTORS® and would welcome the opportunity to serve as a Director. She believes that every REALTOR® deserves a voice.
---
Tammy Murphy
---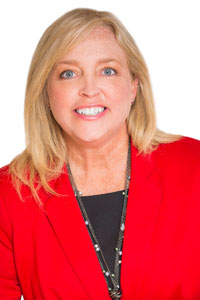 Tammy became a REALTOR® in 2001 and has served on many committees including Technology, MLS; as chair for Fundraising, Community Services, and currently Global Alliance. She was a Dayton Board of Director 2011-2013 and 2016 and continues to serve as an Ohio Director since 2008. She is seeking YOUR VOTE as Board of Director. Tammy has been honored by her peers and feels these are among her greatest achievements: 2007 "Tomorrow's Leader Today"; Ohio 2012 "Excellence in Community Service"; 2013 "The Marie Kindrick Fair Housing Award" Realtor; 2015 Broker of the Year for Dayton; and 2019 President of Women's Council of REALTORS® Dayton. As a Board of Director, Tammy will bring a wealth of expertise, a forward-looking mindset, and a dedication to our real estate industry. She is poised to contribute to the Board's vision and the success of fellow members by having an open mind. She has experience at every level in real estate; from big brokerages, medium to small; and will advocate for the greater good of the membership as a whole.