Dayton REALTORS® is pleased to announce the slate of candidates for the upcoming election for the Board of Directors and Treasurer for the term commencing January 1, 2023. Voting for these candidates begins Wednesday, October 19 and will conclude on Wednesday, October 26 at midnight. The results of the election will be announced at our annual Membership Appreciation event on Thursday, October 27.
---
---
Pat Corle
---
Pat Corle, licensed since 1994, is a second-generation REALTOR®. Pat has earned several individual and team sales leader awards. She owns Home Experts Realty with her husband, Clyde E. Corle. Pat enjoys great satisfaction in training, mentoring and coaching Ohio's up and coming REALTORS®. Her leadership roles are vast – recently a Dayton REALTORS® Director, presently serves as Ohio REALTORS® Director, Treasurer of WC of Ohio (via NAREB) and member of Dayton Women's Council, Ohio Women's Council, Realtist and MV Fair Housing. In addition, her dedication to REALTORS® includes serving on several local and state committees, as well as fundraisers for RPAC (as a Major Investor) and Presidents' Task Forces. Pat strongly promotes Equal Housing and Professionalism. A vote for Pat Corle for Treasurer of Dayton REALTORS® is a voice for your interests! She will work hard to represent each of you and bring your ideas to the local and state boards. Pat works to make a difference!
---
Kunal Patel
---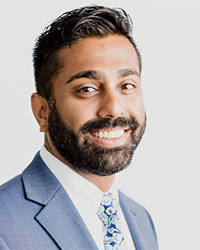 Kunal ended up in real estate much like he does with a lot in life - talking with people, hard work & a stroke of good luck. With a BA in Logistics from The Ohio State University and MBA from Wright State, he started his career in Project Management at WPAFB in 2008. Through interactions with friends and coworkers, Kunal realized that technology was rapidly changing how people moved and with that, an emerging need to change how homes were bought and sold. He joined his current brokerage in 2013 and has proven himself to be an industry thought-leader. In 2019, Patel was named an Associate Partner and internationally recognized as a Top Team by his brokerage. Other accomplishments include: Inman Connect nominee for Most Innovative Team (2018), Dayton Business Journal 40 Under 40 recipient (2019), 2020 graduate of Leadership Dayton, and voted Best REALTOR® by Best of Dayton (2021). Kunal is driven, focused and innovative - he looks forward to bringing the same level of excellence to the Board as your 2023 Treasurer.
Director Candidates (vote for up to 4)
---
---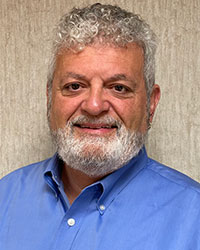 John Genovesi has a 32-year career in residential and small commercial real estate, mortgage appraisals, and property management. While John is committed to promoting the real estate profession, his pride and joy are the five healthy children he helped raise and the 11 grandchildren he has been blessed with. John's goal in running for Board of Directors is to represent the real estate agents above the brokerages' interest.  Over the last several years, John feels the Board has enacted several policies and procedures that he does not believe are in the consumers' best interest, nor in the best interest of the agents. These include creating confusing and complicated new contract documents, adopting electronic lock box systems against agent wishes, and separating the commercial listing inventory access.  John's goal on behalf of all agents is to ask better questions, better understand why such choices are made, and to advocate for actions that make the best sense for all agents moving forward.
---
Christina Gentry
---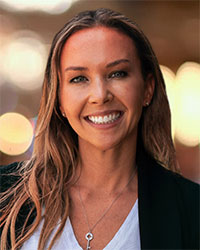 Christina has been a licensed REALTOR® since 2005, and broker since 2016. She is the founder and principal broker of a boutique brokerage in Dayton. Prior to that she owned and managed a franchise brokerage. Her background, aside from real estate, is accounting and she has her Bachelor of Science in Accounting. She still loves spreadsheets just as much as ever. She is married, has a couple of really cool kids, and four dogs. In her spare time she… just laughed about having spare time. She has served Dayton REALTORS® on various committees such as MLS, Grievance, Professional Standards, and Forms. The desire to advocate for all of the membership and ensure that we are ahead of the curve and able to serve our clients at a very high level are the driving forces behind Christina's commitment to giving her time and energy to the organization. Passion, drive, and a fierce desire to do great things for all our members are a few of the reasons she respectfully asks for your vote.
---
Mark Loges
---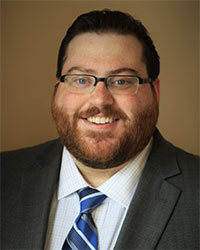 Mark is excited to bring a fresh perspective to the Dayton REALTORS® Board of Directors, focusing on both consumer and REALTOR® advocacy. Mark has been an active member of Dayton REALTORS® serving as the YPN Committee Chair, and a member of the RPAC and Grievance Committees. Mark has also recently served on the Ohio REALTORS® Board of Directors. As a full-time agent since 2016, Mark has earned the respect of his fellow peers through a reputation of hard work and tenacity, being awarded with multiple Sales Leaders Awards and "Top 5 Under 40" in 2019. Mark is an agent with Coldwell Banker Heritage in the Yankee Centre office and routinely is within the top 10% of company agent production, and in 2021, was awarded the peer voted "True Blue Spirit" award. This award is given to one agent in each CBH office that emulates a positive and helpful attitude toward fellow agents. Mark welcomes the opportunity to ensure high professional standards, protect consumers, and advocate for fellow REALTORS® if elected to the Board of Directors.
---
Jennifer Moore
---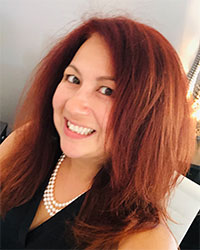 A Native Daytonian, Jennifer Moore has an acute understanding of the real estate market and has been a Branch Sales Manager for Coldwell Banker Heritage since 2017.
Jennifer attended The Miami Valley School in Washington Township and continued her education at The University of Dayton where she acquired her Bachelor's Degree in Public Relations and a Minor in Sociology. Moore serves on the following committees at Dayton REALTORS®: DARPAC Fundraising, Government Affairs, Professional Standards, Grievance, is a Dayton REALTORS® & Ohio REALTORS® Director, Ombudsman for Dayton REALTORS®, and is currently serving on Bylaws/Policies and Procedures Task Force. It would be a distinct honor to continue to serve our membership.
---
Jeff Owens
---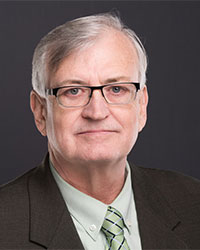 The expectation of REALTORS® are changing at lightening speed, we need someone who is watching the trends and can help keep Dayton REALTORS®, All REALTORS® no matter the size or location, in front of them. Jeff Owens experience comes from more than 30 years as a REALTOR®, licensed with Better Homes and Gardens Real Estate Big Hill all 30 Years. He is active in local, state and national REALTOR® associations, including current Director and serving on the Finance and MLS member at Dayton REALTORS®.  He is also a member of the National MLS committee, several state committees, Columbus MLS Director, member of Delaware Board of REALTORS® and Past President, member of the Lancaster Board of REALTORS® and Current MLS Director, member of the Richmond (Indiana) Association of REALTORS® and current director. Jeff would like to continue as a Dayton REALTORS® Director for 3 more years to use the wide scope of information he is exposed to from his involvement at NAR and Ohio REALTORS®.
---
Mark Ryan
---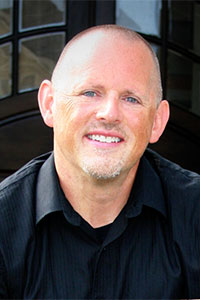 Mark Ryan, Broker, CRS, ABR, CHLMS, MCNE, began his career in 2003 after years of management experience before moving into the mortgage industry, then real estate.  Mark has been active with the board, serving on many committees over the years.  Mark has a passion for learning, education and training to offer the highest level of service for clients and looks to bring this same passion to helping make the Dayton REALTORS® organization the best it can be. Mark has his mind on a few key issues involving the membership:  Professionalism/education, Workforce housing opportunities to increase growth options in our communities to drive economic  vitality and home sale opportunities, and bringing his marketing education and brand building and training to help with the "Be the Brand Initiative" helping local agents to market themselves as THE source of all things real estate.  Bringing his business/MBA studies and years of management, the goal is to represent all brokerages/agents with the interests of the organization as a whole as the main focus at all times.
---
Brian Sharp
---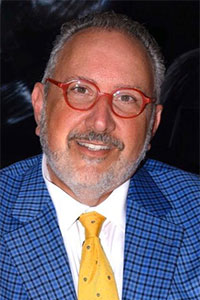 Brian Sharp has been a licensed REALTOR

® since 2016.  He is the Director of Market Development with Berkshire Hathaway HomeServices Professional Realty and a member of Dayton REALTORS®, Cincinnati and WRIST.  He has the following designations: GRI, SRES, MRP, PSA and C2EX. Brian is a strong advocate of ethical business practices in real estate and has served the last 4 years on the Finance Committee and has Co-Chaired the Grievance Committee as well as serving as an Ombudsman for Dayton Realtors. He is a President's Circle supporter of RPAC.  He is actively involved in the community, serves on the Montgomery County Land Bank Board, The Montgomery County Convention and Visitors Bureau Board, The Board of Trustees for the Miami Valley Presbytery, an At Large member of the DGMC Board and serves as Chairman Emeritus of the Dayton Playhouse Board of Directors.
He is committed to representing the members of Dayton REALTORS® and working in their best interest.
---
Laurie Westheimer
---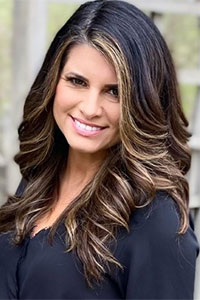 Laurie received a Bachelor of Arts degree from The Ohio State University and began her career as a Litigation Paralegal and a local small business owner.
She received her Real Estate license in 2015 and is currently a Senior Sales Associate at Coldwell Banker Heritage and a team lead for The Westheimer Group.
Laurie's passion for education and commitment to excellence in the industry has led to her earning several designations, including Certified Residential Specialist.
She is graduate of the 2018 Dayton REALTORS® Leadership Academy and this experience has led to continued involvement with Dayton REALTORS® and beyond.
She's the current Chair of the Community Services Committee after two terms as Co-Chair, and is also the current Co-Chair of the DARPAC Fundraising Committee.
Other committee involvement includes the Grievance Committee and the Lockbox Task Force.
At the state level, Laurie is an Ohio REALTORS® Board of Directors member as well as an RPAC Major Investor and President's Circle member.
Laurie would be honored to continue to serve as your advocate on the Board of Directors.
---
Joe Willen
---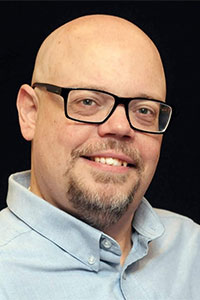 Joe Willen has been a licensed REALTOR® and member of Dayton REALTORS® since 2006. He has served the Association on numerous committees over the years including Government Affairs (Legislative/RPAC), Membership Services, New REALTOR® Forum, YPN, Special Events, and Professional Development. For the past three years he has had the great honor of serving on the Board of Directors. As a Director, Joe has made it his mission to do what is best for the membership as a whole. He feels that every agent should have an opportunity for their voice to be heard. He has listened and brought those concerns to the Board. There are many important decisions facing our Association in the years ahead. Joe's experience and reasoned approach to problem-solving will be an asset to all and he looks forward to opportunity to continue to serve as a member of the Board of Directors.