Professional photography could mean the difference in the sale of your listing, how long it takes, and even the price it sells for. 97% of all homebuyers use the internet in their home search (2020 NAR Study). Also, photos were named the most useful part of a listing by homebuyers. Make your listing stand out with professional photography, videography, 3D tours, floor plans, and even drone photos and videos.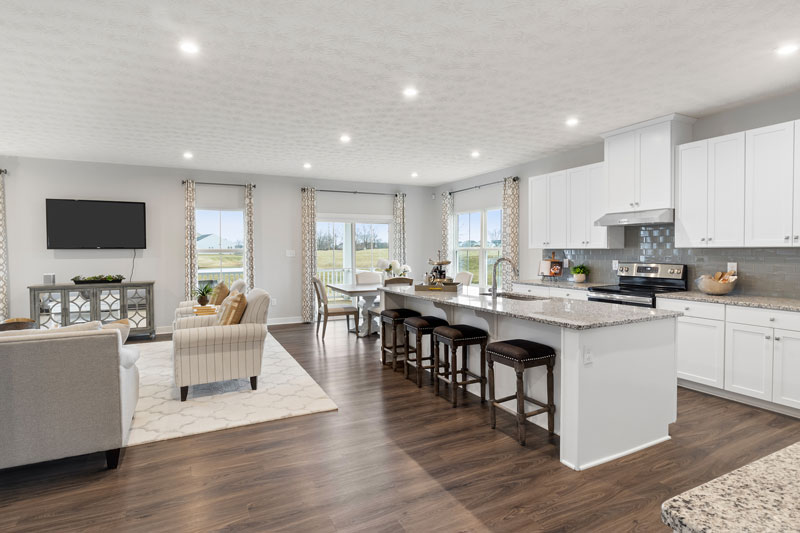 At K|A Real Estate Media, we're a husband and wife team, helping agents get their listings to stand out from the rest. We're not just marketing your listings, we're marketing YOU. Our goal is to help you win more listings.
A 2021 NAR survey of homebuyers revealed what they find are the 5 most useful features of a real estate listing.
#1: Photos
Photos are the most likely the first thing that a potential homebuyer will see when they view your listing. Make the right first impression with professional photos that will keep them scrolling and engaged with your listing.
#2: Detailed Information about the Property
This is the "meat and potatoes" of your listing. The square feet of the home, how many bedrooms, bathrooms, nearby amenities to the property, etc. Ensuring your listing is detailed and shows accurate data about the property will help with that next listing.
#3: Floor Plans
Floor plans are often found in listings of newer properties, but what about that property where there is no floor plan to be found? We use software to walk around the home to get measurements that are 97% accurate. We then generate a floor plan so buyers can see the layout of the home and help imagine how they can live in the home.
#4: Your Contact Information
Make sure that your contact information is included with your listing. Potential buyers don't want to speak to a robot or get your voicemail. Eager homebuyers want to speak to an agent as soon as possible so they don't potentially lose out on their dream home.
#5: Virtual Tours
Virtual Tours spiked during the pandemic and haven't slowed down much since. Potential homebuyers love the easability and convenience of being able to virtually walk through and see the home in a 360 degree view.
Interested in how we can help you with your next listing? Visit us at www.karealestatemedia.com to view our portfolio and book your next listing with us for $0 upfront.